Peace of mind with Teqcycle
Renewed products with
3-year warranty
Eliminate all concerns about renewed tech
With Teqcycle products, we provide IT-resellers with premium renewed laptops that meet the modern-day user's demands, whether it's for business or private use. By eliminating all concerns about used tech – such as quality issues, RMA difficulties, missing integrations, limited stock, and complicated processes – our premium products are made for professionals and quality-conscious customers.
Offer your customers a more sustainable choice
Including renewed Teqcycle products into your product range enables you to:

• Offer consistent quality of sustainable laptops
• Maintain continuous supply to your customers
• Offer used products with 3-year warranty
With Teqcycle products you get a device that's easily sellable, as it's more affordable and sustainable than buying new, but without the imperfections of regular pre-owned laptops. All our Teqcycle laptops are 100% repainted to ensure the feel-new experience.
Premium Quality
Only premium devices from the best-performing, top-tier brands. In this table, you can see the benefits of offering Teqcycle laptops.
Benefits for your BUSINESS
Benefits for your CUSTOMERS
Higher Customer Demand
Offering Teqcycle laptops will attract customers with sustainable demands.
Reliability and consistency
Sustainable tech that doesn't compromise on functionality or durability, delivering the same premium condition every time.
Premium Quality Appeal
Assures customers they don't need to compromise on quality for sustainability.
3-years warranty
You don't need to be concerned about functionality thanks to the included 3-year warranty on all our laptops.
Large Quantities
Ready availability in bulk ensures that resellers can cater to immediate and large orders.
Improve your ESG performance
Helps your organization meet the sustainability targets, aligning with future and current regulations, and increasing the ESG-score.
Enhanced Brand Reputation
Enhance brand image and foster trust among customers.
Leading by Example
Sets a standard for environmental responsibility for other businesses and the public.
Unique Selling Proposition (USP)
Differentiate from competitors by emphasizing sustainable tech offerings.
Cost savings
Premium sustainable tech with the same quality at a fraction of the cost of new devices.
Futureproofing
An established sustainable tech offering can keep resellers ahead of sustainability regulations.
Improved Profit Margins
Sustainable tech, especially in large quantities, can offer attractive margins, maximizing profitability.
Premium renewed laptops
are easier to sell
Compared to many other refurbished devices, Teqcycle laptops are carefully mended and repainted, making sure the finished product is top notch and performing to its maximum capacity. As a reseller of Teqcycle products, you can rest assured that your customers will always receive products of superior quality.
No need to worry
about stock
By only renewing the highest-performing business laptops from the best-selling brands, we are certain to always have products on hand to renew and sell. As a reseller, you are thereby able to buy and sell large quantities of the same model over and over again – just like you would with brand-new products.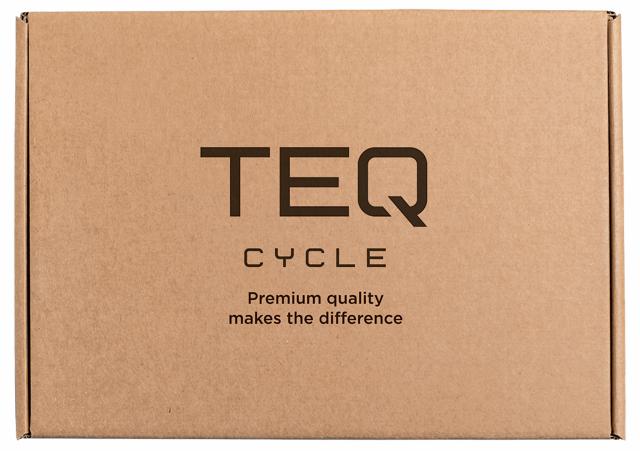 Packed and ready to sell
When our professional IT engineers have finished refurbishing a product, it is carefully packaged in our Teqcycle boxes, along with a compatible charger and other necessary accessories, so that it's ready to sell and ready to use. This gives the customer the same satisfaction as opening a brand-new - super easy and convenient for you as an IT-reseller.